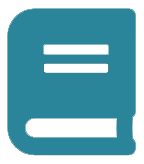 Do you and your team know how the key questions you should be able to answer to manage HVACR assets?
Your refrigerant management program is meant to guide and manage your HVACR equipment and refrigerant service tools.
We created this simple checklist to help you ensure that your program is comprehensive enough to minimize your compliance risks and optimize maintenance operations.
This checklist is instilled with crucial insights from our refrigerant geeks with more than 25+ years experience in the HVACR industry.
In 2011, Trakref launched as a part of Polar Technology, helping system owners and others track and manage refrigerants.
The launch was a success. So much so, that Trakref's CEO, Ted Atwood, decided to sell Polar Technology so he could take Trakref to the next level.
The result is a user-friendly solution that empowers organizations nationwide to operationalize sustainability and achieve compliance.
Whether you are a supermarket or a convenience store, we have a refrigerant management solution for you.
That's because our solutions are built for you.