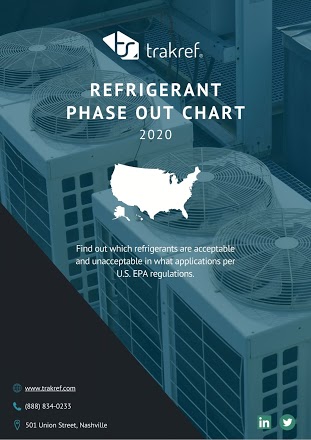 It's a question that facility managers at properties of all shapes and sizes find themselves asking, too, about refrigerant management. And it's little wonder why.
In the U.S., refrigerants are managed with multi-sided controls, including EPA Section 608 and EPA SNAP.
If you are unaware of refrigerant acceptability and unacceptability listings at the federal level or the ongoing battle over the HFC refrigerant ban, worry not.
We, the Refrigerant Geeks, recommend you download our handy Refrigerant Phase Out Chart now. (It's free.)
Join the Refrigerant Geek Community
It's important for you to be in-the-know on what's going on. That's why our team of refrigerant geeks monitor the most important developments and provide-industry leading updates weekly on our blog and in our newsletter.